Spearheading an event that will help catapult the custom bike building scene in the Philippines, the Moto Builds Pilipinas Music x Moto Show and Biker Build Off,  Zach Lucero's vision of camaraderie among bike builders and to strengthen the culture paved the way for this event to happen.
Almost 80 motorcycles were displayed during this 2 day moto celebration in Tiendesitas.
From 70 cc Honda cubs to the most sophisticated classic builds and restored bikes, the event showcased the ingenuity of Filipino bike builders and restorers from different parts of Manila and neigboring provinces.
Here are some of it.
Fully restored Honda CB 305.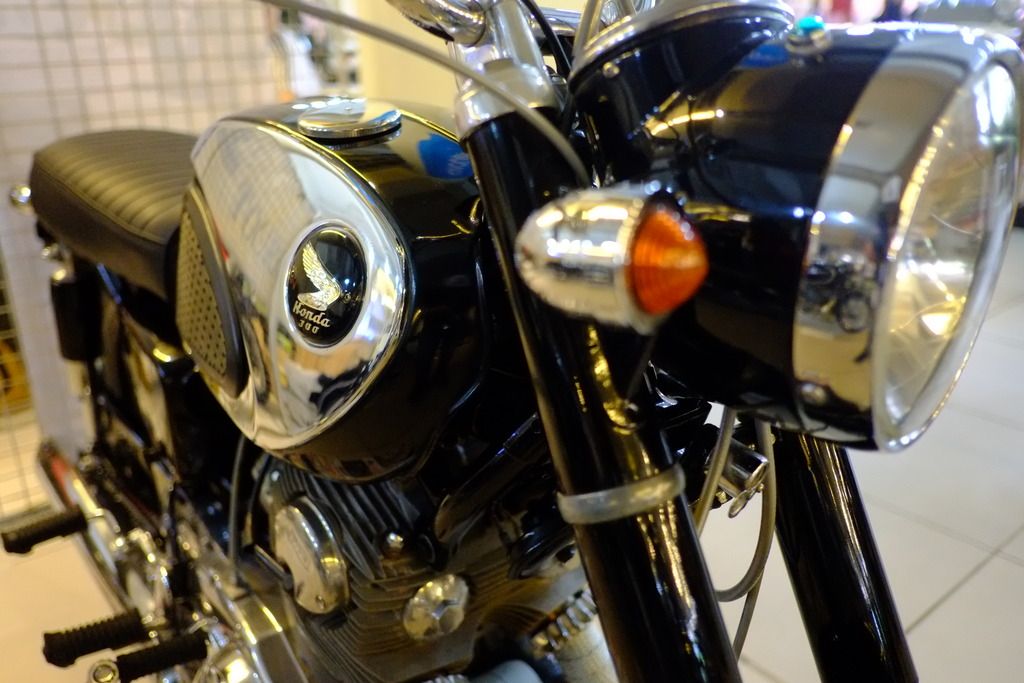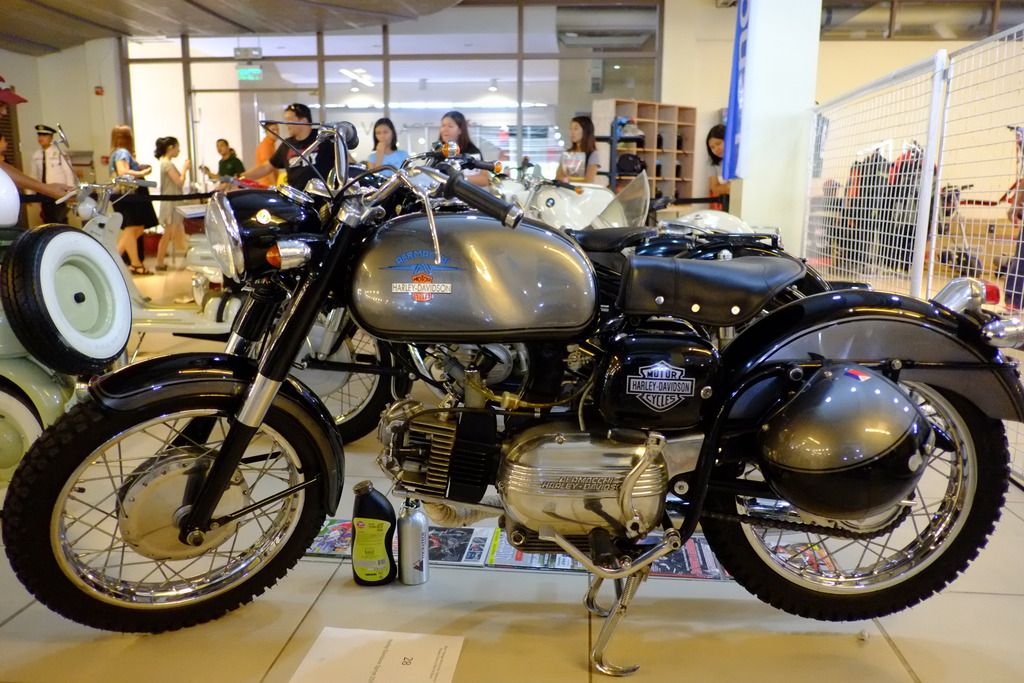 Harley Davidson classic.
Crisp matt finish. Royal Enfield.
Street cub.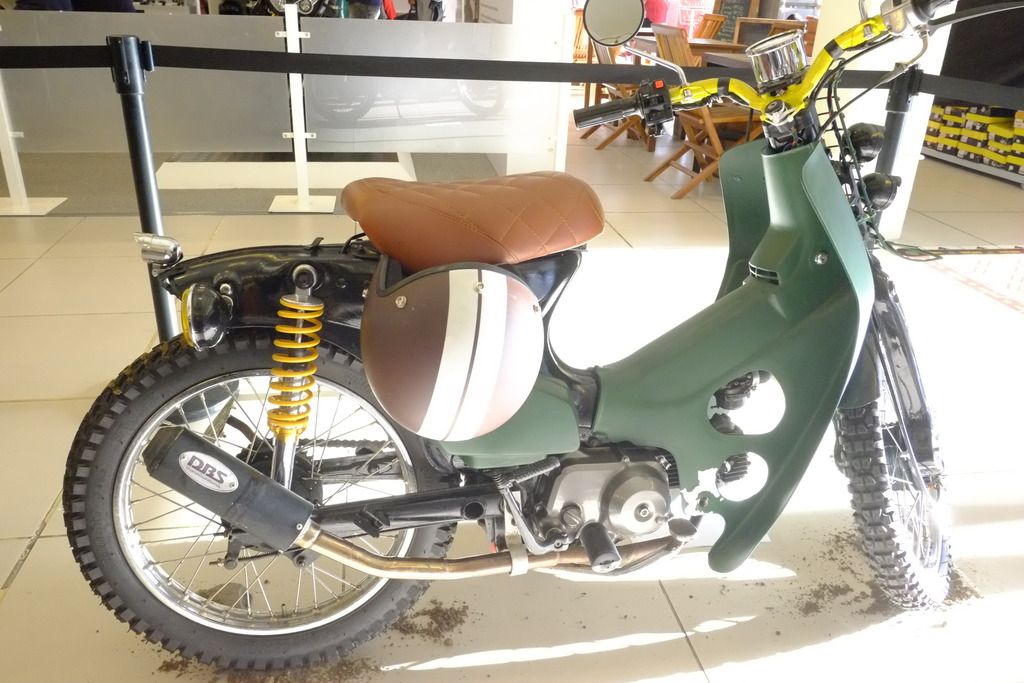 Dirt cub.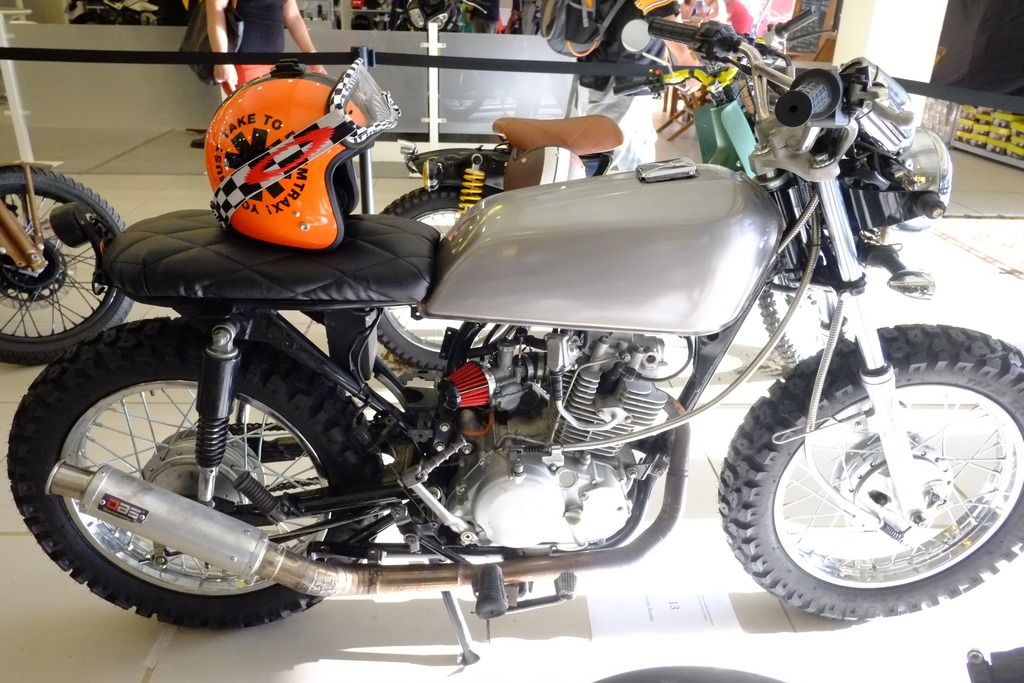 Barako Traker
Yamaha surf bike by Kratos.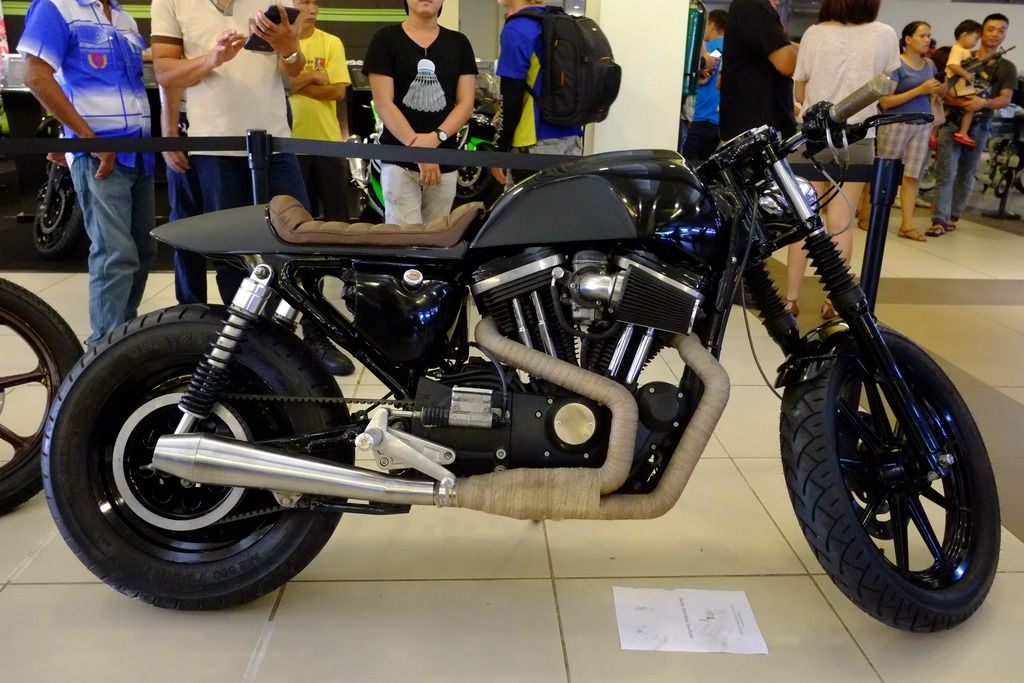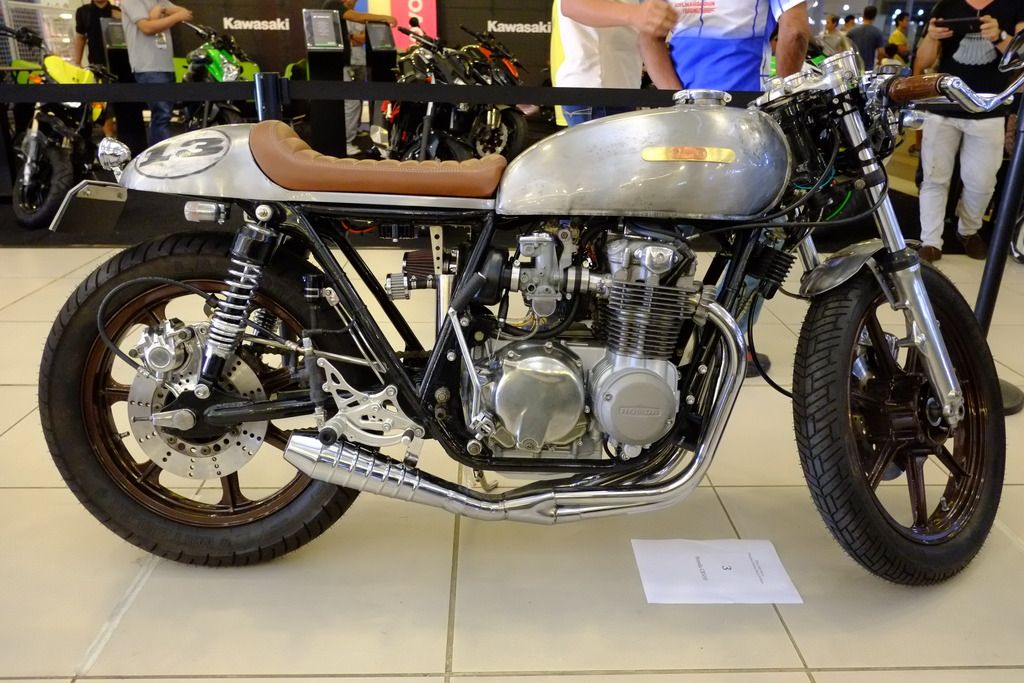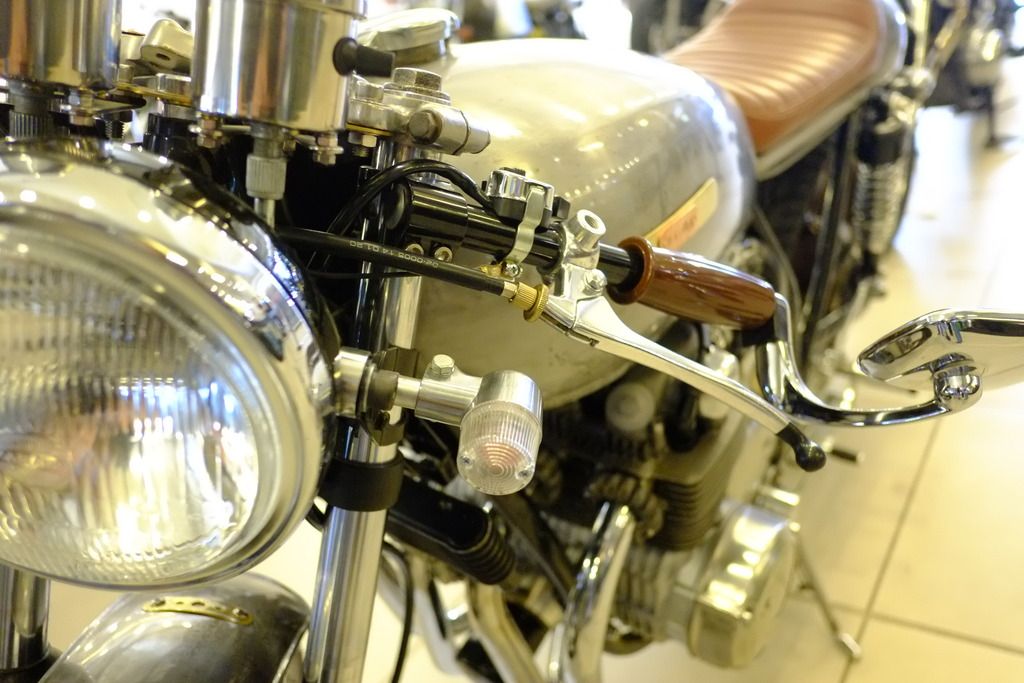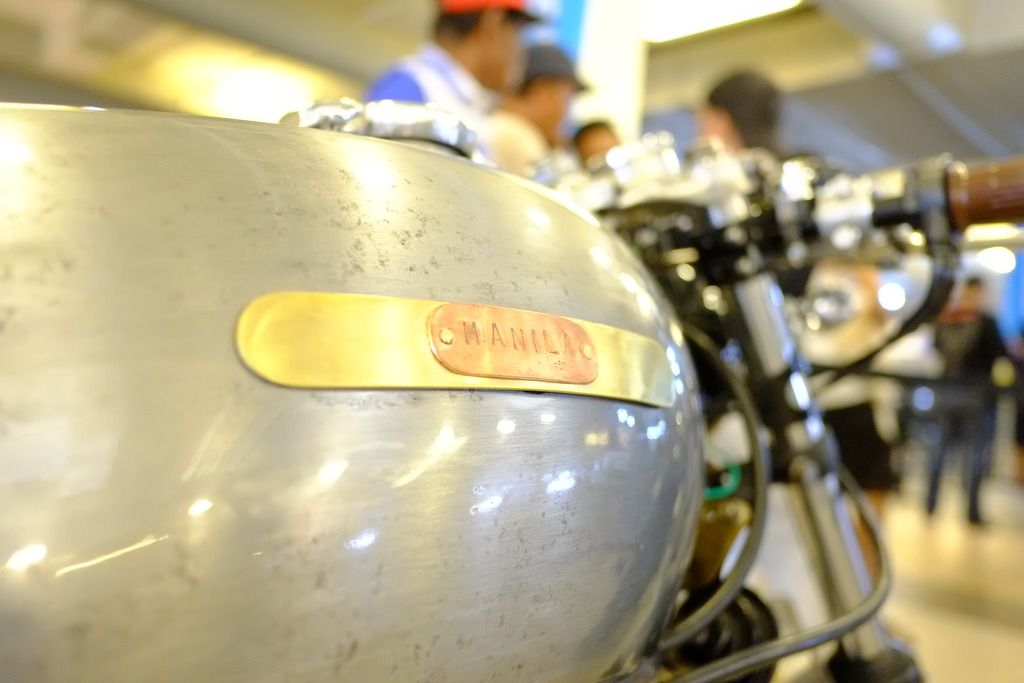 1st Honda CB550 Paolo Abrera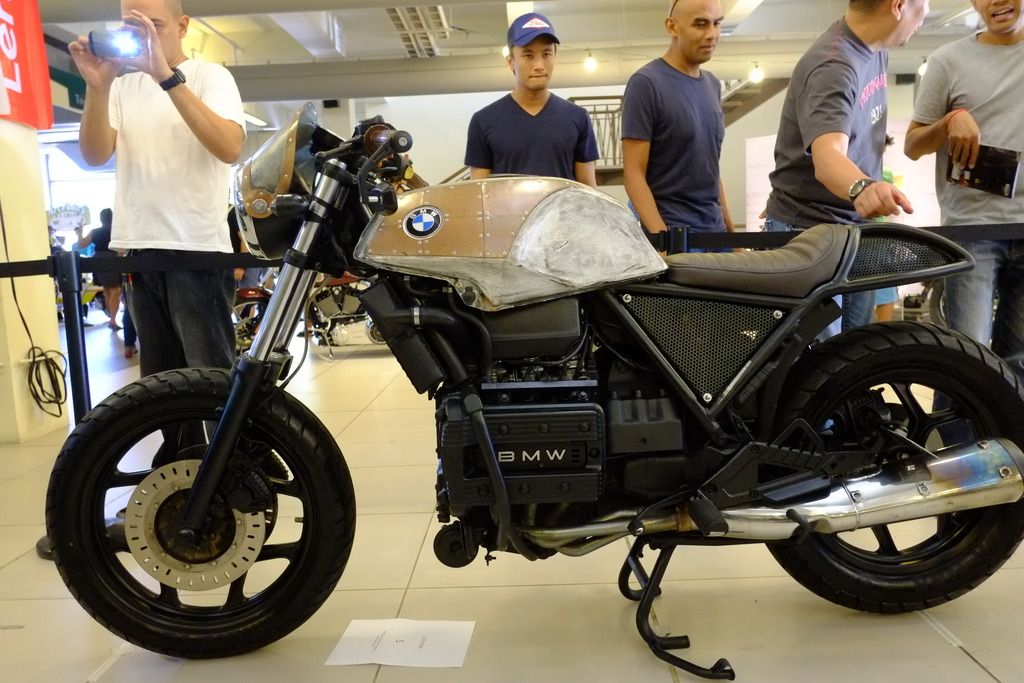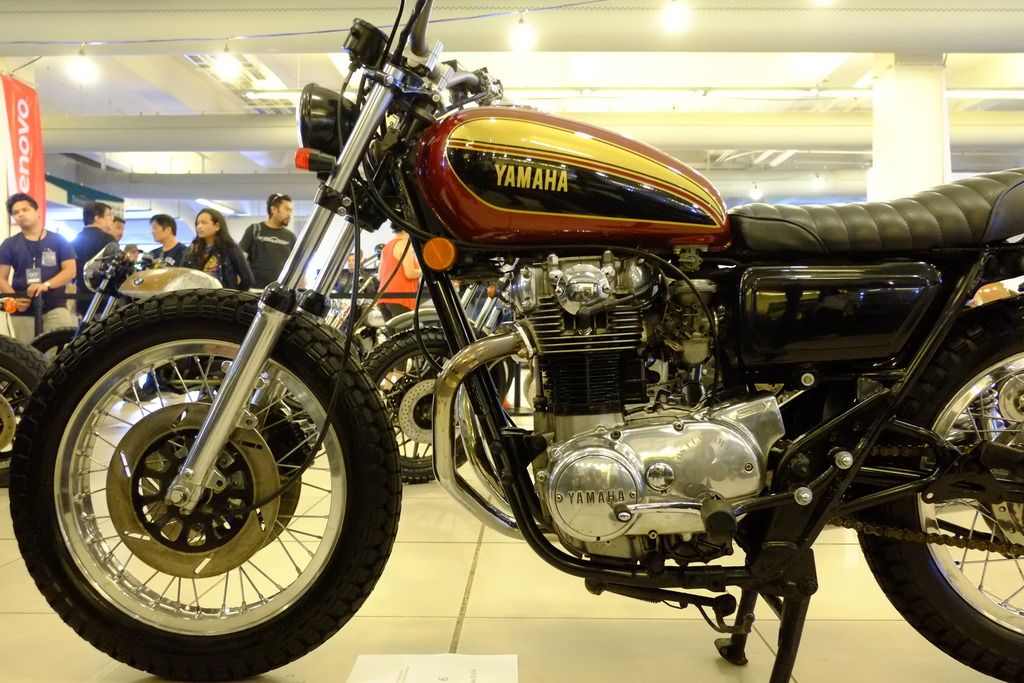 Yamaha XS 650 of Jake Versosa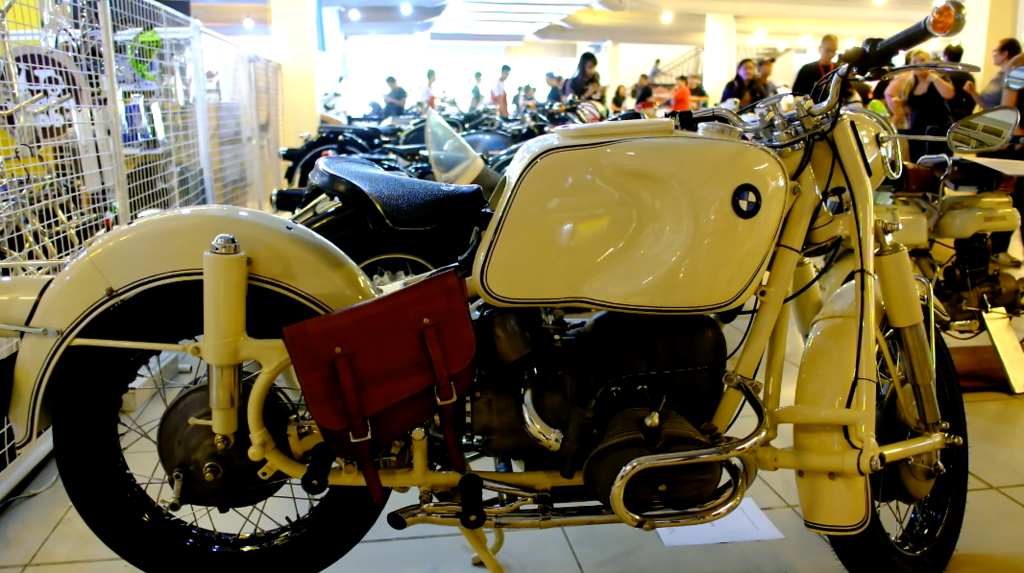 BMW R69 Arthur Litonjua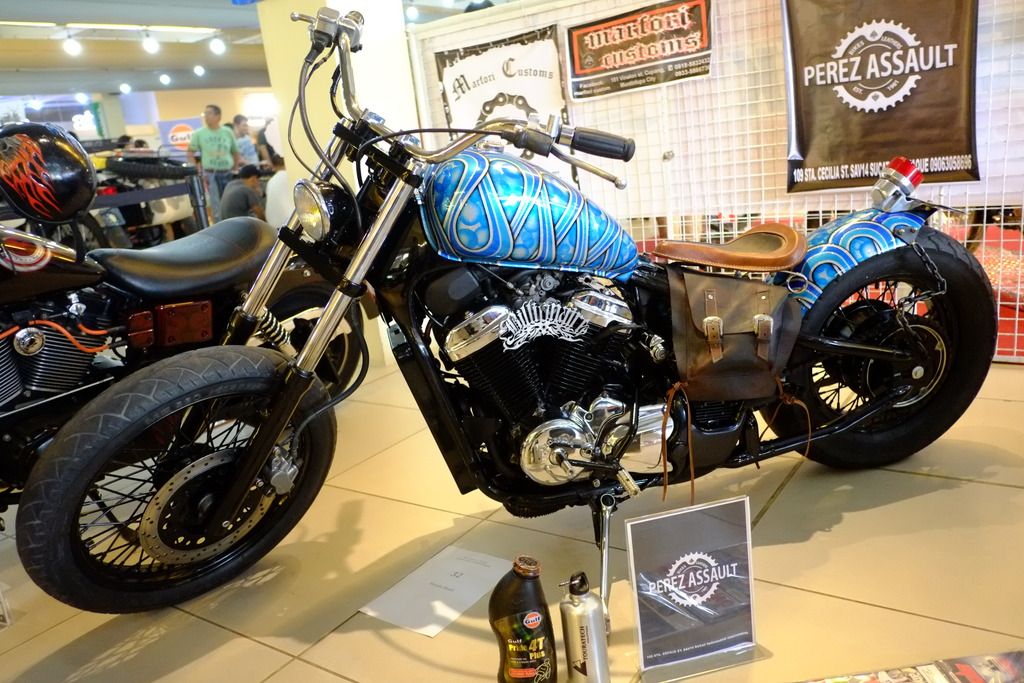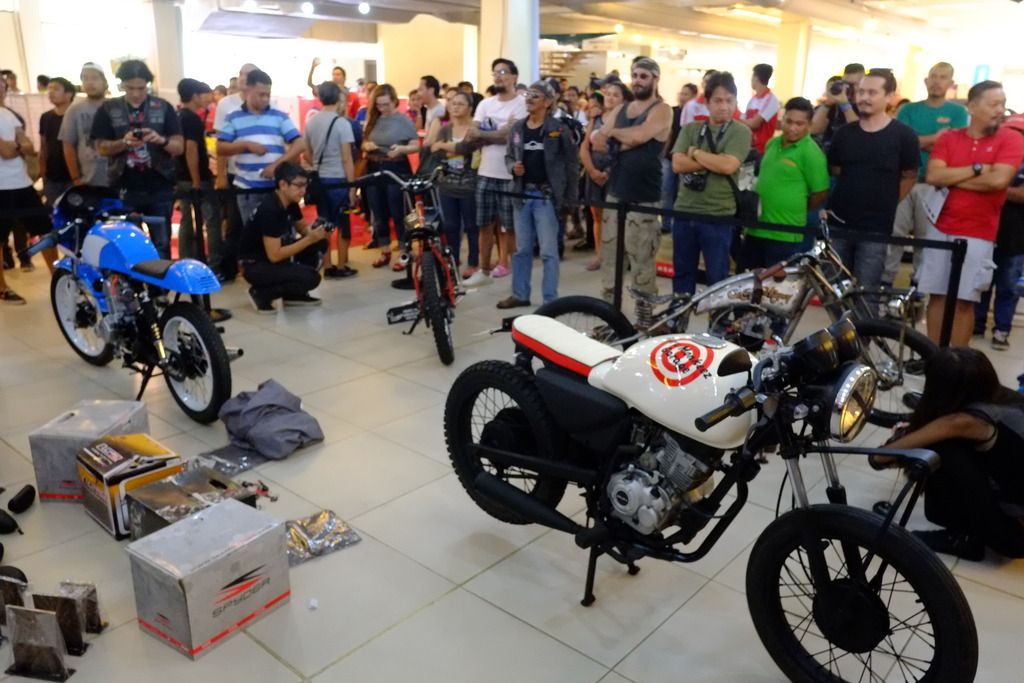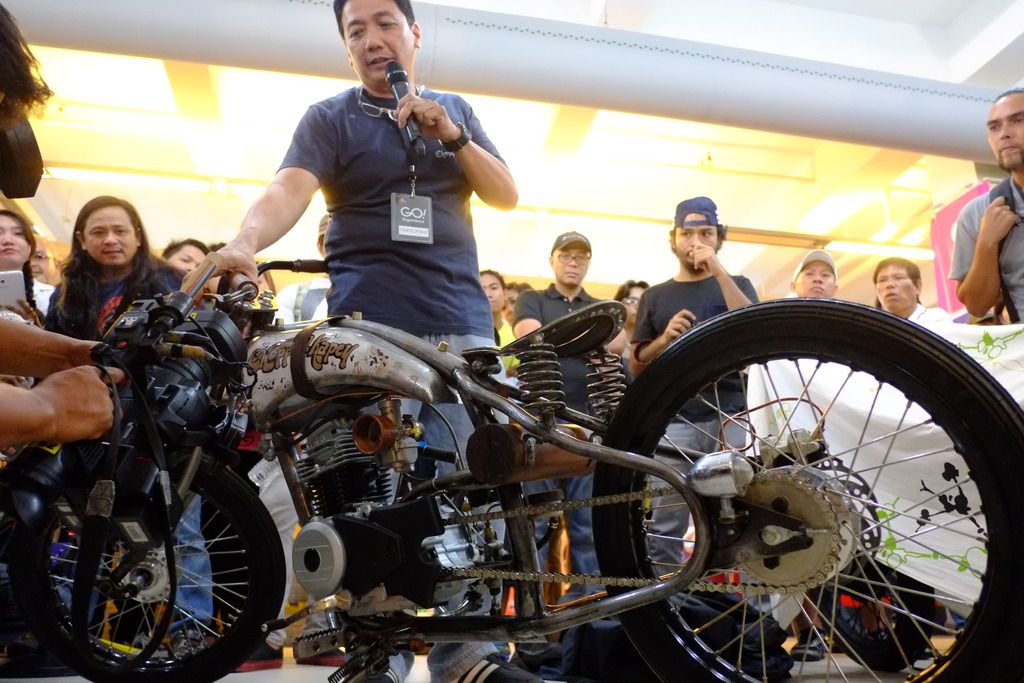 Laguna Choppers creation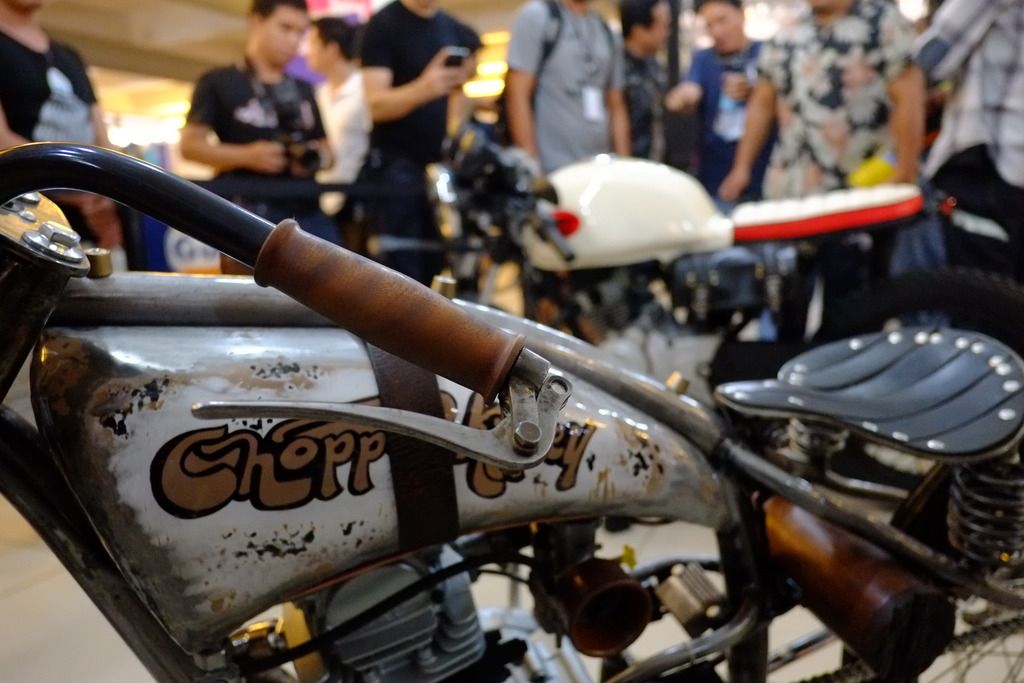 Kratos Custom Cycles with a Suzuki GD110 Cafe Racer.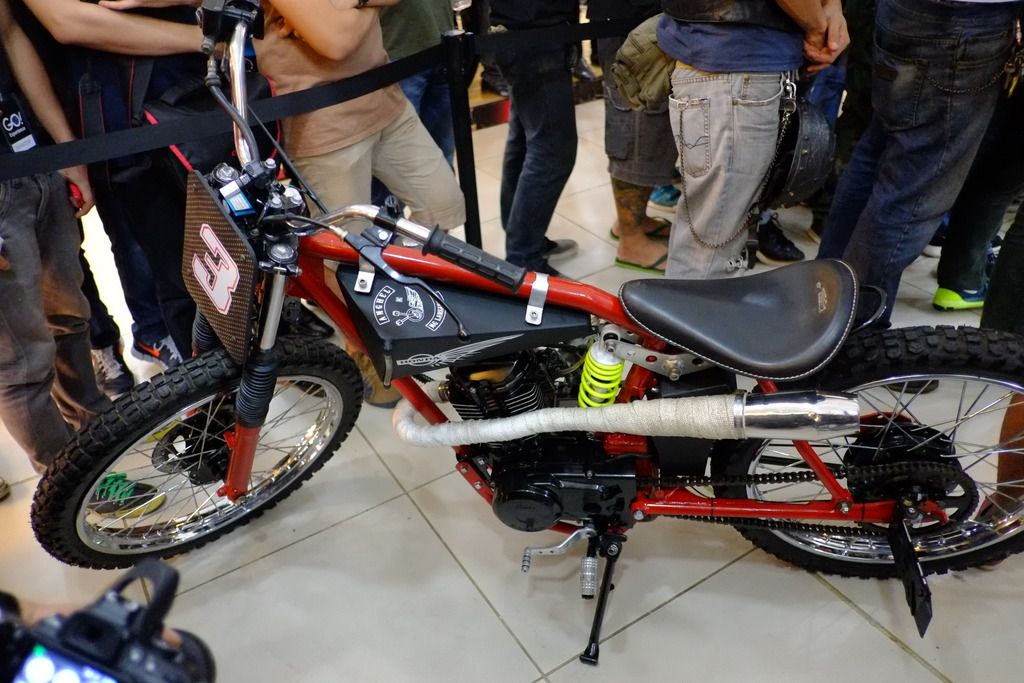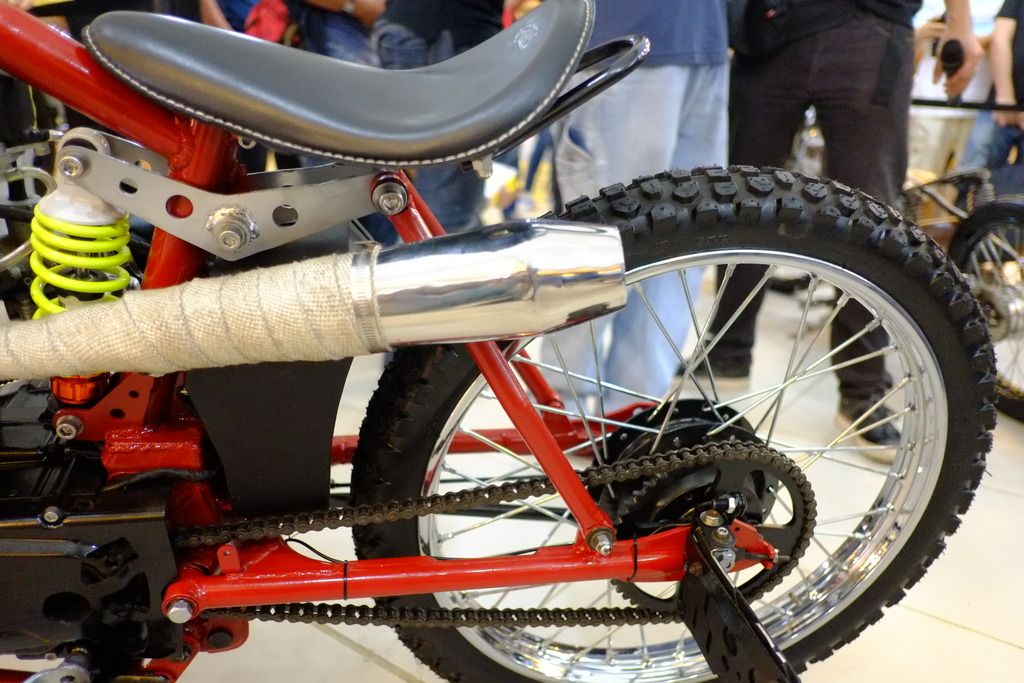 Anghel ng Lansangan.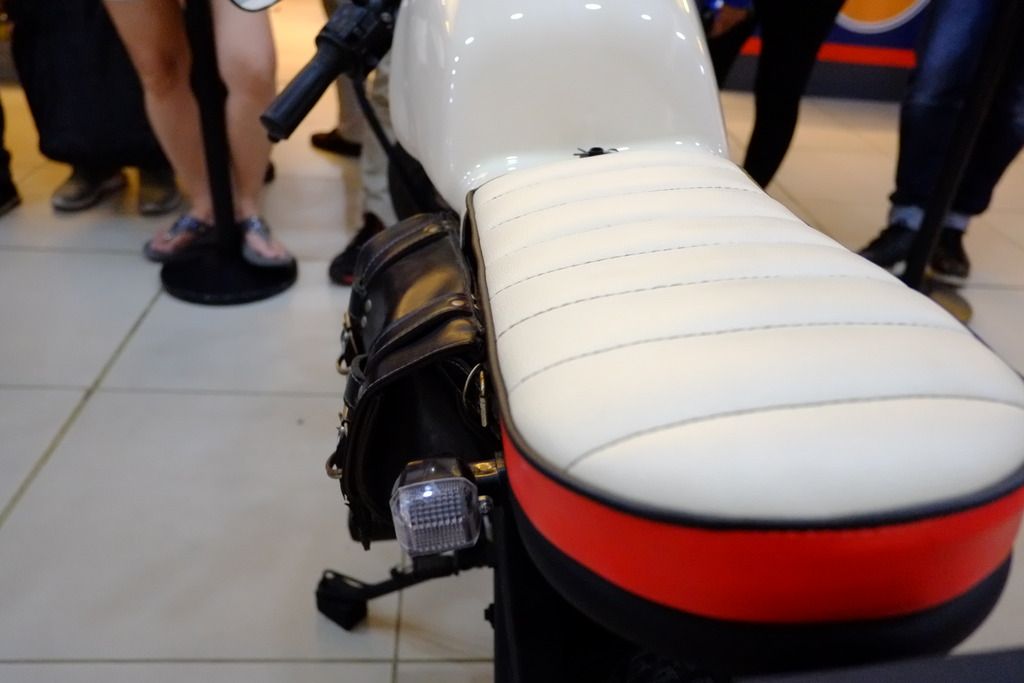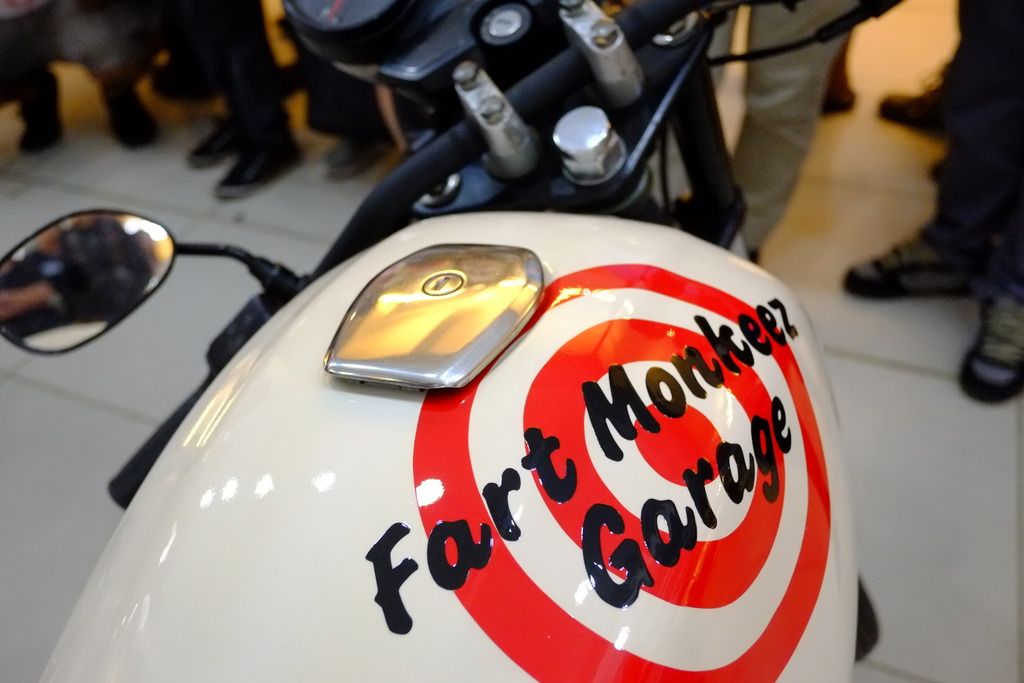 Fart Monkeez Garage.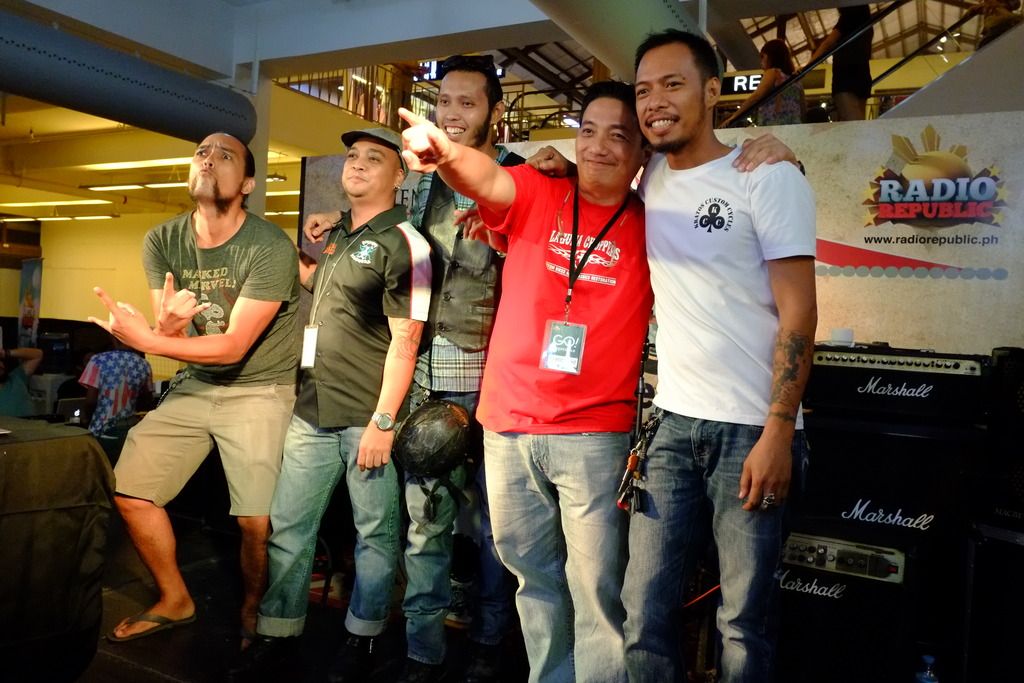 The builders. 
And here are the results of the Bike Show and Bike Build Off.
Best Café Racer
1st Honda CB550 Paolo Abrera
2nd BMW K75 Marc Laccay x Patrick Frias
3rd Honda GB 400 Arthur Litonjua
Best Vintage Custom
1st BMW R60/7 Geofry Anderson
2nd Yamaha XS 650 Jake Versosa
3rd BMW R65 Dale Diaz
Best Custom Standard Below 400cc
1st Yamaha STX Todee Teodoro
2nd Kawasaki Barako Michael Eijansantos
3rd Honda Tmx Auggie Fontanilla
Best Custom Standard 401 cc and up
1st Kawasaki ZRX 1200 Todee Teodor
2nd Royal Enfield 500 Pat Favoreal
3rd Triumph Graham Bennet
Best Vintage Motorcycle Restored
1st BMW R69 Arthur Litonjua
2nd BMW R50 Eugene Anderson
3rd Harley Davidson Sprint 250
Best Vintage Scooter Restored
1st Lambretta G 150 Vince Delos Santos
2nd Lambretta 150 LD Jimmy Sycip
3rd Lambretta 125 F Kenneth Cacho
Best Custom Cruiser
1st Harley Davidson Dyna JD Noel Marfori
2nd Honda Steed John Gil Perez
3rd Harley Davidson Sportster Seventy Two Felix Tobillio
Best Custom Scooter
1st Lambretta TV175 Vince Delops Santos
2nd Lambretta SX 175 Capt. Felipe Timola
3rd Vespa LX 150 Ibba Rasul Bernardo
People's Choice
BMW K75 Cong. Mark Laccay/Patrick Frias
Best of Show
BMW R69 Arthur Litonjua
Biker Build-Off Champs
Kratos Custom Cycles x Laguna Choppers
Check out more photos of this event, CLICK HERE.